In fact, one of the properties of fashion is its inconsistency, and the main disadvantage of time is its lightning-fast transience. That is why every year we notice around us more and more trends, interesting ideas and new solutions in the design of housing. How to make your style unique and to keep it relevant for many years? Let's talk about this later in this article.
Colors: will the "base" remain in a permanent position of leader?
It's hard to believe, but in recent years, shades of beige and white are gradually losing their popularity as the main "owners" of space. More and more designers prefer juicy and bright colors. But, of course, the measure must also be known. In order not to turn your own cozy apartment into a "Klondike" of colored spots.
As well as in clothes, each of bright shades gradually conquers a design arena. Dark green, deep blue or crimson keep their places in the ranking of the best. For lovers of pastel palette also have their own ideas.
We advise you to try a combination of complex nudity with different accents: powder pink, noble gray or metallic shades. The usual gray was replaced by an alternative - truffle color in light and dark design.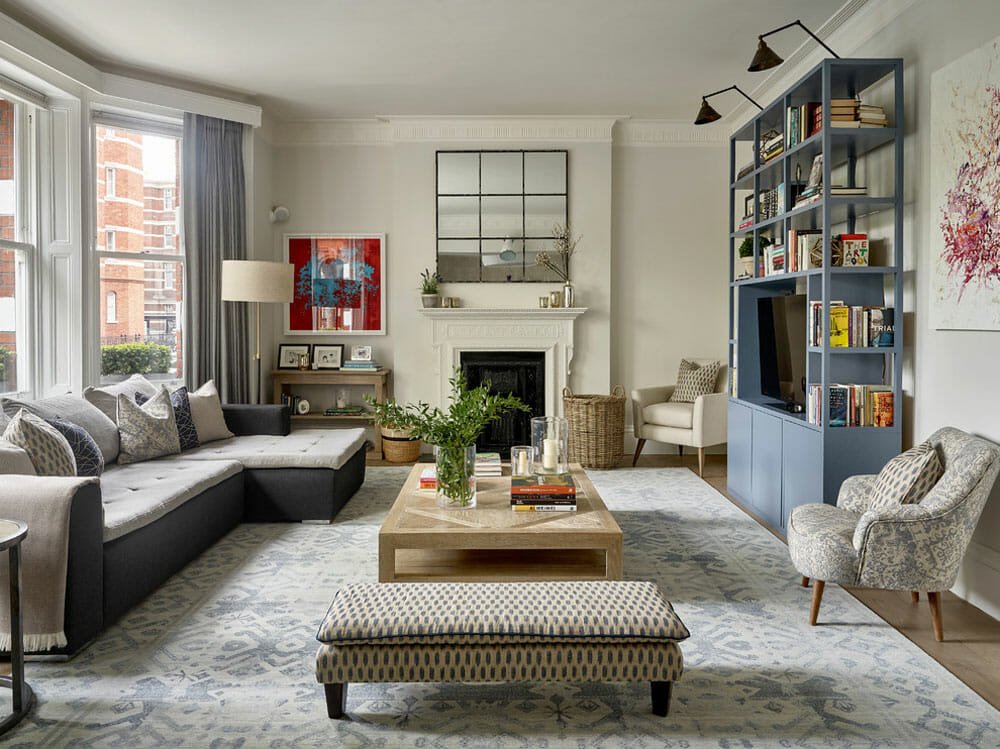 Why environmental materials have become so popular in the interior?
Environmental strategy and any subject in this regard have been firmly in the forefront for several years. Eco-trends do not give up their positions, but on the contrary - are gaining more and more fans.
When decorating your own home, it is recommended to reduce the use of counterfeit synthetic materials. Among the relevant are wood, metal, glass, cork, rattan and many other natural things.
Decorate your home with green plants: they will add comfort and activity to the interior
Under the influence of eco-trends, a fashion for a large number of home green plants appeared. But once and for all forget about the irrelevant huge palm trees, which will not add comfort to the room. On the contrary, they will take up much-needed space and become a source of dust and small debris.
Now the trend is familiar to us houseplants. They can be placed around the apartment not only in ordinary vases. Modern "creators" of interiors use fresh flowers in the design of lighting, walls, and even living partitions. Especially relevant in modern designs is the design of the walls with live moss.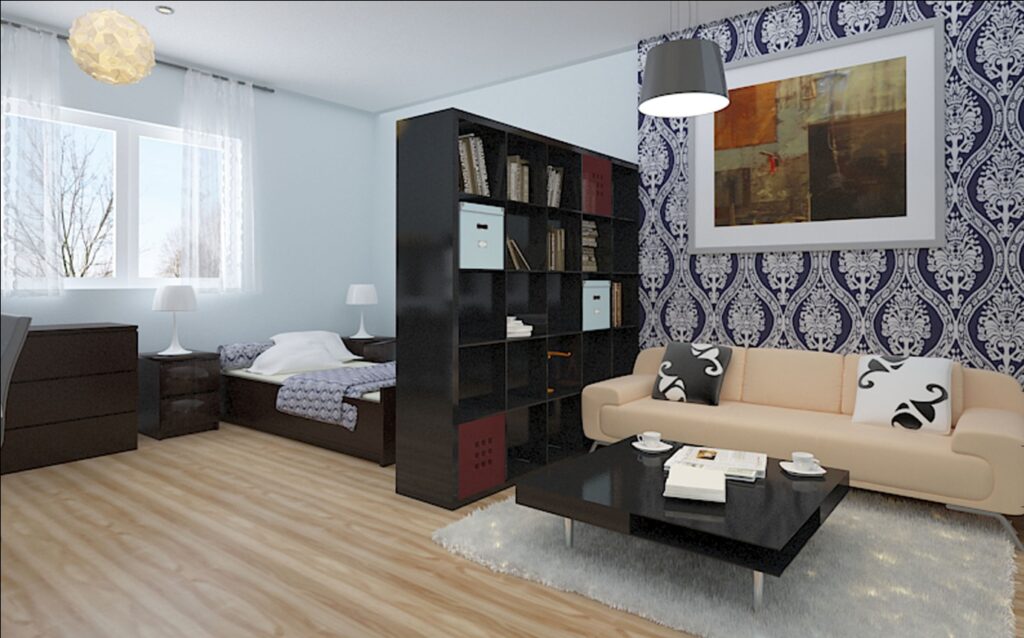 Correct shapes, geometry or asymmetry: a game of shapes in the interior of apartments and houses
Clear lines and the right spectacular shapes came to our design thanks to such well-known styles as Scandinavian and minimalism. Now you can often see that the house is decorated with rounded and hemispherical objects and details. They are easily combined with sharp corners - square, rectangle or triangle.
Playing on the contrasts of asymmetry will help to beat and revive even more and more interesting in a new way.
Use only the right and relevant furniture in the design of apartments
Vintage furniture is such a controversial item, but at the same time it does not lose its fashion and popularity to this day. Interior items of past years and eras can be perfectly used in such designs as loft, minimalism or even modern. There is no single canon for furniture in this industry. But it will be better to choose interesting models on legs, beds with unique headboards, armchairs of original style and the form. Natural wood furniture that has metal, wrought iron or glass elements will be an interesting "highlight" of any interior: from a residential apartment to an office center or showroom.
Well and what interior without dimensional details. Trifles such as ottomans, coffee tables, bag chairs, etc. will add to the mood of the room.
Glossy vs matte surfaces: a game of structures that has its fans on both sides
Matte or glossy furniture. Of course, the latter are now more popular than "gloss". This surface structure gradually occupies other areas: natural wood floors, plumbing surfaces, lamps and wall sconces, decor, window and door fittings. Moreover, many technical companies have begun to produce matte appliances to effectively complement the design of an apartment or house.
Variety of lighting. What will your choice be: stand-alone lamps or whole ensembles of chandeliers and sconces?
Lighting in the house is given almost the most important role. As in previous years, today an important factor for this thing is ergonomics and energy efficiency. After all, the world is changing at lightning speed: natural energy resources are leaving us faster and faster. We need to save them with all our might. The basic rules of energy conservation will come in handy, including the installation of proper lighting.
Smart LED lamps and smart lights, built-in and individual designs, warm or cold lighting - all this is fashionable and relevant beyond time and years. After all, practicality is the best trend.
Office space would be interesting to decorate in a minimalist style. For this purpose we advise to pay attention to effective plafonds in style of minimalism which are fixed to a ceiling by means of the extended leg.
Mix different material structures
If we briefly talk about the main trends in materials for design. They must be:
Volumetric.
Embossed.
Create exciting style dynamics.
Designers are progressing in their intentions to create an incredible design in the house. They are always looking for new curiosities that will help refresh the interior and give it another unusual breath.
Ceramic tile with a wooden print, the illusion of brick, the use of porcelain. Concrete will add a special charm and uniqueness. If you like classic elements - try three-dimensional plaster or textured panels. Again, in this case, do not do without the mention of eco-materials. They can be seen in the design of furniture that is combined with ceramic tiles. Or vice versa - it can be a combination of real wood floor with concrete or brick.
In general, everything that is pleasant to the touch: smooth, rough, soft - becomes popular and relevant for many years.
Decor in the design of modern apartments and houses
Rarely are decor elements used separately. Focus on the basics first. Choose lamps of interesting shape, asymmetry of interior details, plants of different sizes, mirrors and small tables.
You have read the text to this place, so let's open the main secret - do not follow previous trends
That's right, you understand us correctly. The main uniqueness of each interior is the "soul" of its owner. This should not be a blind repetition of basic trends and basic design principles. Choose only what you really like. And then your cozy home will acquire a unique beauty and energy that will warm your heart in the evenings.
In turn, our specialists are always happy to help you implement the desired ideas. We will help you model a future project, tell you about the main details of its construction and share with you practical advice on how we put it into practice. Your idea = our work. We invite you to cooperate and look forward to seeing you.
Implemented interior design projects: